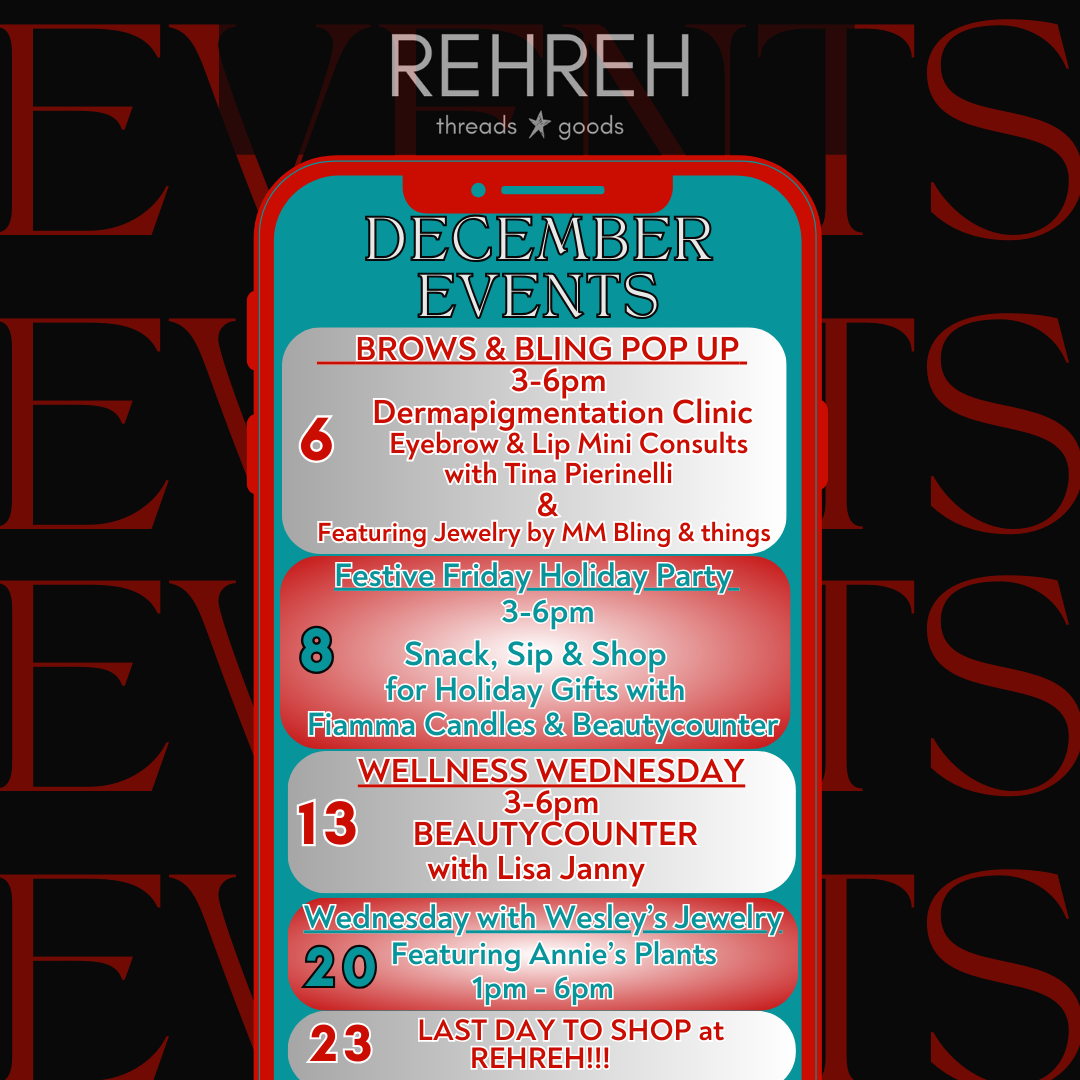 December Events!! Updated
Save the date !!! More Details Coming Soon!!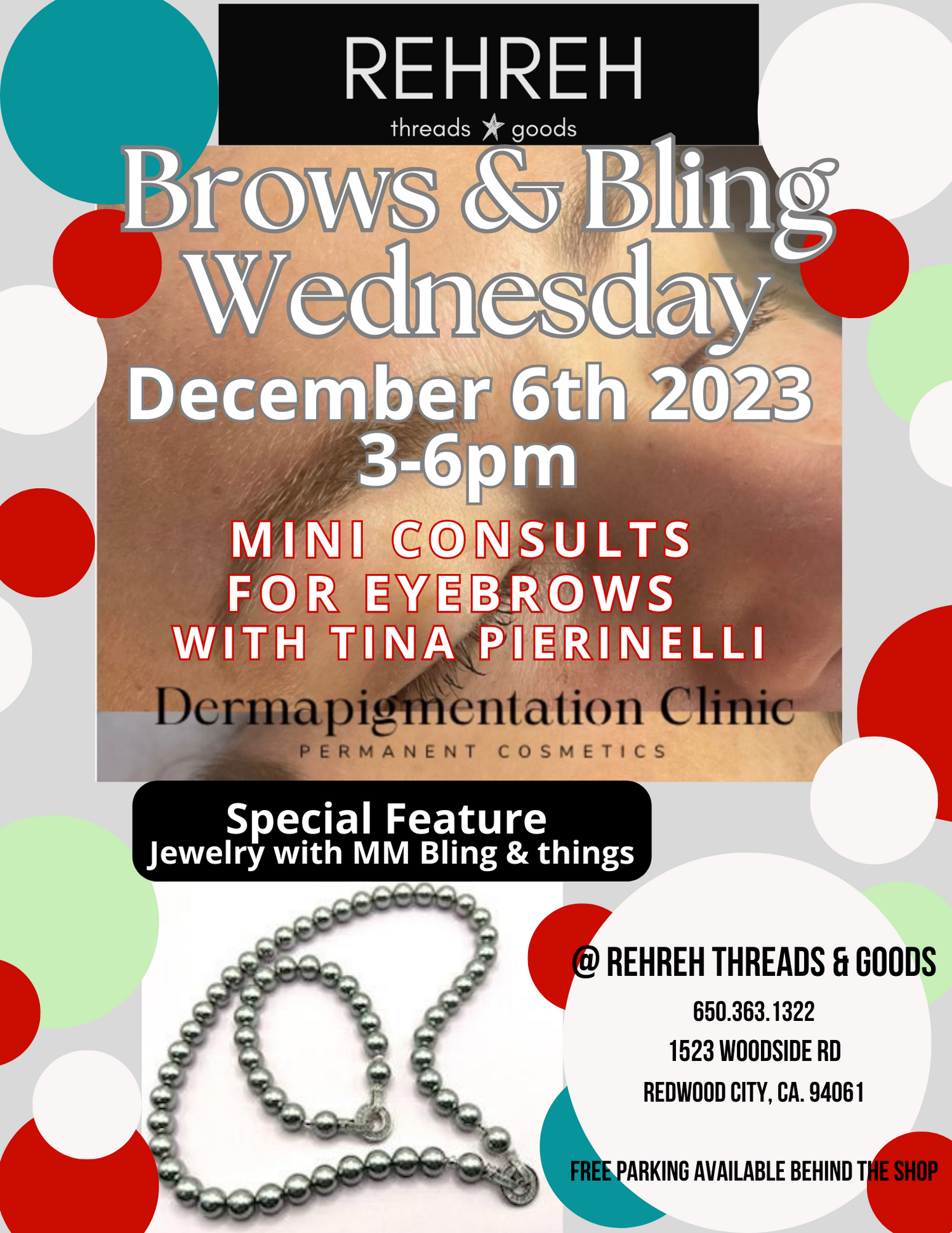 Brows & Bling
Tina Pierinelli owner of Dermapigmentation Clinic in San Mateo Will be back at REHREH and offering 20 Minute Consults for Eyebrows!!
This will be her last offering for 2023! What better time to consider gifting yourself with this amazing enhancement.
If you are interested please come wearing your normal makeup and bring extra makeup for touchup after the mini consultation. Bring any eyebrow photos as a reference to show Tina!
To book your free Microblading mini consult please email us at REHREHRWC@yahoo.com or call us at 650.363.1322!
What is Microblading?Microblading is a service that helps enhance your natural brows to look fuller.
Who is a Potential Candidate?
Those that are unhappy with their eyebrow shape

You cant draw them in because of poor eyesight or hand coordination

Hair Loss Due to Hormones/Aging

Need Help with Symmetry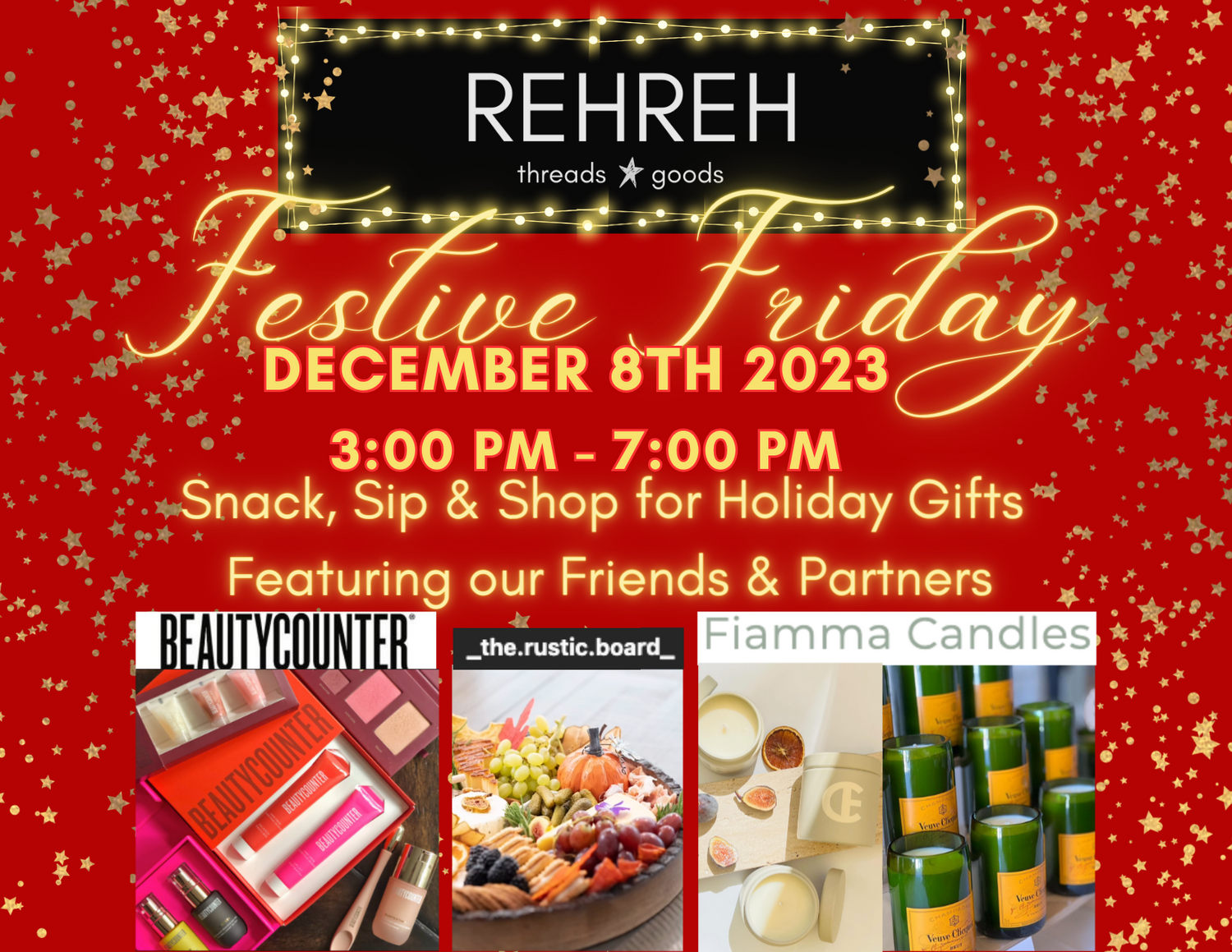 FESTIVE FRIDAY HOLIDAY PARTY! FRIDAY December 8th 3pm - 7pm
We are so excited to host our second annual holiday party featuring these amazing female owned Small Businesses!
We decided to start the party earlier at 3pm but we will stay open an extra hour later until 7pm so that you have time to enjoy, mingle and start/continue your Holiday shopping.
Our very own Lisa Janny of Beautycounter will be featuring an array of gift sets that would bring joy AND clean beauty to any recipient. This will be a great opportunity to place your orders and get your clean beautycounter products in time!
Lorena owner of Fiamma Candles will be returning to REHREH with her gorgeous candles and gifts. Her toxin-free items sell out quickly which quite frankly is not a surprise!! Lorena also offers personalized gift items ~ carve out some time to stop by and find out more!
As you peruse these great offerings enjoy some bubbles and delicious nibbles from Shannon Harpers _the.rustic.board_! Based in Redwood City and serving the Peninsula; this is a great opportunity to sample these treats and consider  _the.rustic.board_ for your next event.
Although the Friday festivities starts at 3pm, we will be open at 10am on Friday! We look forward to celebrating the Holiday Season with you!